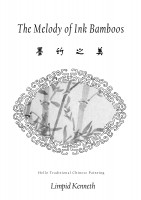 The Melody of Ink Bamboos
by

Limpid Kenneth
There are many good qualities in bamboos. Bamboo is one of the most popular subjects in traditional Chinese painting. In this book, five qualities are exhibited by ink bamboo paintings: quiet, elegant, integrity, modesty and beauty. Hope you enjoy the melody.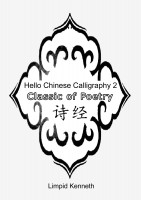 Hello Chinese Calligraphy 2 - Classic of Poetry
by

Limpid Kenneth
The Classic of Poetry contains the oldest chronologically authenticated Chinese poems. Limpid Kenneth wrote five poems in Chinese calligraphy, let you taste the beauty of the Classic of Poetry and the Chinese calligraphy at the same time. Hope you enjoy the Chinese traditional art.