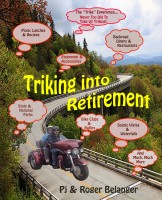 Triking into Retirement
by

Pj Belanger
Retirement means having the time to pursue your dreams of traveling. This book explores the world of three wheeled motorcycles and proves that you are never to old to try new things. Explore the experience of travel across county in the open air on a trike. Learn about the ins and outs of motorcycling - three wheeled style! Retirement can be fun and exciting.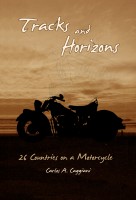 Tracks and Horizons: 26 Countries on a Motorcycle
by

Carlos Caggiani
In the 60's, Carlos Caggiani traveled to 26 countries on an old motorcycle with hardly a penny to his name. He suffered famine, intense weather, was chased by the FBI, was shot at in Bolivia, and even survived a serious accident. The experiences in this book demonstrate a human being's tenacity and triumph in the face of adversity.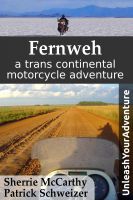 Fernweh: A Trans Continental Motorcycle Adventure
by

Sherrie McCarthy
A motorcycle adventure through Europe, Russia, Asia and South America. Take a seat in a Russian banya, a Mongolian ger, or a campfire in the deserted pampas. Ride through icy deserts, over dizzying mountain passes, through swamps and endless forests. And more important than the places, meet the people that make a motorcycle trip the most memorable adventure of a lifetime.
Related Categories