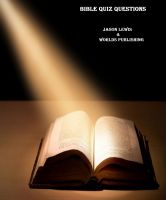 Bible Quiz Questions
by

Jason Lewis
Bible Quiz Questions includes Multiple Choice Questions from Chapters in the Bible. This is a fun book suitable for people of all ages, children, young and old. We have included Quiz Questions in this book from: * Book of Exodus, Chronicles, Ezra, Deuteronomy, Joshua, Genesis, Ruth, Judges, Leviticus, Numbers, Samuel and Kings. Enjoy answering these Quiz Questions.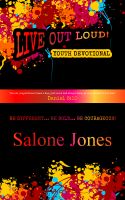 Live Out Loud Youth Devotional
by

Salone Jones
Live Out Loud Youth Devotional is a 30-day exploration of God's Word filled with personal testimonials. Addressing the feelings of loneliness confusion, and challenges youth face. Helping them to understand the questions, sense of exploration, need to feel connected, loved, and understood are all natural developmental phases of life. Encouraging youth to be courageous, and live boldly for Christ!