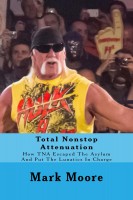 Total Nonstop Attenuation: How TNA Escaped The Asylum And Put The Lunatics In Charge
by

Mark Moore
A detailed look at the near four year disastrous period of Hulk Hogan and Eric Bischoff helping run TNA which not only drove away fans at the time but something the promotion is still paying the price for to this day. A must read for all wrestling fans Total Nonstop Attenuation tells how the wrestling world came so close to a true alternative only for it to be ripped away.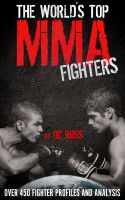 The World's Top MMA Fighters: Over 450 Fighter Profiles and Analysis
by

DC Ross
"The World's Top MMA Fighters" is the most in-depth book ever written in MMA history with over 900 pages of content dedicated to MMA's biggest stars. Over 450 fighters from the UFC, Strikeforce, Bellator, and the independent circuit are profiled with analysis. "The World's Top MMA Fighters" is quite simply the one and only essential guide for today's MMA world. Pick up your copy today.
Related Categories