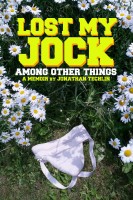 Lost My Jock
by

Jonathan Techlin
Do you like reading underdog sports stories? Do you enjoy stirring tales about unheralded athletes who overcame insurmountable odds to accomplish greatness? Do you need something to read while sitting on the toilet? This is the story of how I lost my jock. It isn't a very inspiring underdog story. After all, it's a story about a jockstrap. But it's great for reading on the toilet!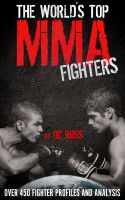 The World's Top MMA Fighters: Over 450 Fighter Profiles and Analysis
by

DC Ross
"The World's Top MMA Fighters" is the most in-depth book ever written in MMA history with over 900 pages of content dedicated to MMA's biggest stars. Over 450 fighters from the UFC, Strikeforce, Bellator, and the independent circuit are profiled with analysis. "The World's Top MMA Fighters" is quite simply the one and only essential guide for today's MMA world. Pick up your copy today.