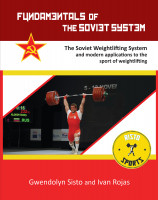 Fundamentals of the Soviet System
by

Ivan Rojas
The Soviet Weightlifting System and modern applications to the sport of weightlifting. Who should read this book? Everyone who wants to increase their weightlifting total!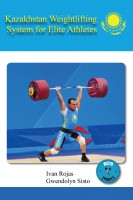 Kazakhstan Weightlifting System for Elite Athletes
by

Ivan Rojas
Before the 2008 Olympics, Kazakhstan had never won gold in weightlifting. The secrets of Kazakhstan's success lie in four elements: gifted athletes, a big goal, government funding, and a good plan.This book will provide new insights into the programming of Master of the Sport level weightlifters in Kazakhstan. This information will help elite athletes reach new levels of performance.
Related Categories