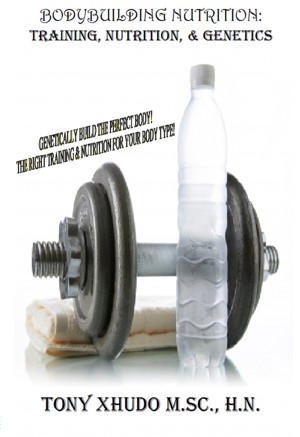 Bodybuilding Nutrition: Training, Nutrition, & Genetics
by

Tony Xhudo M.S., H.N.
This book is not your regular plethora of bodybuilding nutrition & training books, but a book that teaches you what exactly works for your specific metabolism and genetics. By implementing the guidelines from this book, the reader will have a dramatic impact on any exercise program he or she chooses.
Related Categories