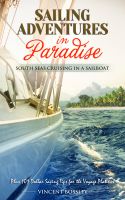 Sailing Adventures in Paradise.
by

Vincent Bossley
Vivid chronicle of the authors four year sailing adventures in the paradise of the South Seas. Told through the eyes of his sailboat it is a most refreshing and knowledge filled narrative with many insights and problem solving events. Great reading for anyone planning or contemplating planning their own sailing adventure cruise. Includes '101 Dollar Saving Tips' useful for the cruising sailor.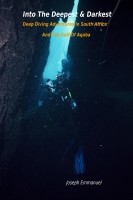 Into the Deepest and Darkest
by

Joseph Emmanuel
As a member of a team of expert deep/cave divers for more than 12 yrs, including the achievement of four Guinness Records for deep diving, the author is uniquely positioned to give an account of his experiences, motivations and adventures. This book is his personal account of the expeditions and the people he's been privileged, not only to dive with, but to call his friends. Safe Diving Everyone.