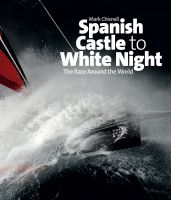 Spanish Castle to White Night
by

Mark Chisnell
(4.00 from 1 review)
So, you think you'd like to sail around the world? Sunsets across calm oceans, cocktails at cosy anchorages, landfalls in amazing new places? Not if you take part in one of the planet's last great adventures. An incredible race, ripping and roaring through the seven seas. This is a tale of endurance, deprivation and adventure, a story of winners and losers, those who made it and those who did not.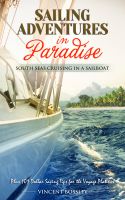 Sailing Adventures in Paradise.
by

Vincent Bossley
Vivid chronicle of the authors four year sailing adventures in the paradise of the South Seas. Told through the eyes of his sailboat it is a most refreshing and knowledge filled narrative with many insights and problem solving events. Great reading for anyone planning or contemplating planning their own sailing adventure cruise. Includes '101 Dollar Saving Tips' useful for the cruising sailor.