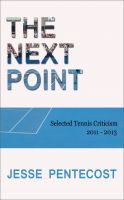 The Next Point
by

Jesse Pentecost
Stemming from the apparently rare conviction that sports writing can actually be entertaining, The Next Point features the finest tennis writing on the scene today. This volume includes profiles of present and past players, enthralling accounts of classic and current matches, along with probing and often hilarious analysis of the sports media.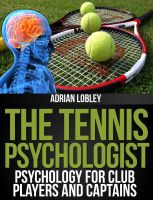 The Tennis Psychologist
by

Adrian Lobley
This book covers the key areas within tennis psychology, teaching you how to positively enhance your own tennis psyche whilst showing you how to gain the upper hand over your opponent in each area. It focuses on doubles play primarily but much can be applied to singles too. The book also covers in fascinating detail the psychology of tennis captaincy.