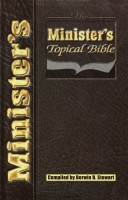 The Minister's Topical Bible
by

Derwin B. Stewart
Here at last is practical help for the busy minister. It's the ideal tool for all who could use a little assistance in teaching, preaching and counseling. It includes "What is Leadership" by Dr. Myles Munroe and covers key areas of ministry including personal life, ministry ethics, discipleship, teaching, and preaching. It's over 5,000 systematically organized verses in 540, easy-to-find topics.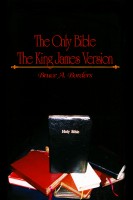 The Only Bible The King James Version
by

Bruce A. Borders
With nearly 100 versions of the Bible in print these days, how do we know what is the actual Word of God? Does it matter? A look at history and facts concerning Bible translations and why the King James Version is the one.