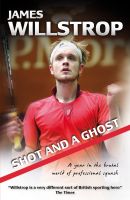 Shot and a Ghost: a year in the brutal world of professional squash
by

James Willstrop
Funny, sad and uplifting, Shot and a Ghost lifts the lid on a year in the life of James Willstrop, one of the world's top squash players. As critical of himself as of others, he talks openly about his relationship with father and coach, Malcolm; the devastating death of his mother, Lesley; and his fierce and often acrimonious rivalry with fellow Yorkshireman Nick Matthew. A must for sports fans.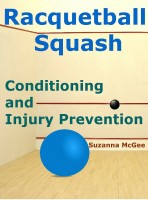 Racquetball and Squash: Conditioning and Injury Prevention
by

Suzanna McGee
If you love to play racquetball or squash but always suffer from injuries that stop you from steady improvement, this book is for you. The one-sided nature of the sport creates a lot of imbalances in your body that over time cause overuse injuries. In this book, you will find practical advice on how to adjust your training to the requirements of your body, and how to achieve maximum performance.