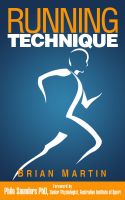 Running Technique
by

Brian Martin
(5.00 from 11 reviews)
A practical guide for distance runners to learn and train for the fundamentals of good running technique. Recognize problems with running form that cause injury, or frustrate achievement of your goals. A complete framework of coordination training, mental cues and a training philosophy to improve running technique. Foreword by Philo Saunders PhD, Senior Physiologist, Australian Institute of Sport.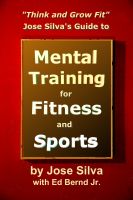 Jose Silva Guide to Mental Training for Fitness and Sports: Think and Grow Fit
by

Jose Silva
(5.00 from 1 review)
Research has shown conclusively that when you practice mentally - at the correct level of mind - you will gain almost as much benefit as when you practice physically. When you combine physical and mental practice, your results are far greater. Now the world's Number One mind training program will show you how. Whether you are a pro, a weekend warrior, of a fitness fanatic, this book is for you.