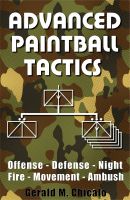 Advanced Paintball Tactics - Fire, Movement, Ambush, Offense, Defense, Night
This manual assumes you are beyond the beginner stage and are ready to enter the realm of advanced, small-unit paintball tactics. This manual contains the guidelines to form and train a paintball team that will be coordinated, cohesive and controlled, in all paintball situations. Your team's players will move and act in unison. They will work together to achieve the common purpose; victory.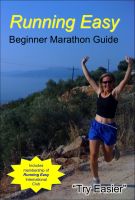 Running Easy - Beginner Marathon Guide
Running Easy is an amazing, unique approach to running. Rather than "try harder" it's all about "Try Easier". The Running Easy approach was developed by, and for "ordinary people" like you, and backed by loads of scientific research. If you think words like "fun", "easier", "healthy", "lifestyle", and "running" should be together, then this approach is for you.