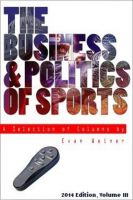 2014 Edition: The Business & Politics of Sports
Sports is a global business. For many it is a game but the real business of sports is business. Sports is powered by governments that make laws which regulate the business of sports. Most nations have Sports Ministers and sports is a government level position and concern. The e-book takes a look at the global sports industry between August 2010 and January 1, 2014 and how the business operates.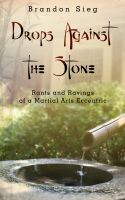 Drops Against the Stone--Rants and Ravings of a Martial Arts Eccentric
After teaching martial arts for years the author has seen it all and has an opinion on most. Drops is a compilation of essays to educate beyond the mat. It goes to the heart of things. Chances are something relates to your own martial path. From training to trends in the martial arts and society, you won't always agree with him, but Drops will challenge you to sincerely pursue the martial way.