Sub-categories:
Skiing | General | Snowboarding | Ice & figure skating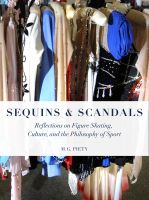 Sequins and Scandals: Reflections on Figure Skating, Culture, and the Philosophy of Sport
Is figure skating sport or art? Is the judging corrupt? Why has figure skating's popularity gone into a death spiral? These beautiful essays address these questions and more. Informed by the author's training in philosophy and her familiarity with the work of noted dance critics, this book will help you glide effortlessly to a deeper understanding of the mysterious world of figure skating.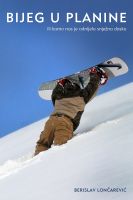 Bijeg u planine
(5.00 from 1 review)
"Bijeg u planine" je knjiga o počecima snowboarda u Hrvatskoj, ali to je isto tako i istinita priča o šarolikoj grupici individua koja je odlučila potražiti jedan drugačiji put. Ti inovativni klinci su okrenuli leđa gradu i svemu što on predstavlja, otisnuli se put planina, snijega i pokušali oživjeti one stare ideale poznate nam iz vremena hippy pokreta ili rock and roll revolucije šezdesetih.