Sub-categories:
Skiing | General | Snowboarding | Ice & figure skating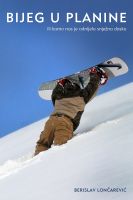 Bijeg u planine
(5.00 from 1 review)
"Bijeg u planine" je knjiga o počecima snowboarda u Hrvatskoj, ali to je isto tako i istinita priča o šarolikoj grupici individua koja je odlučila potražiti jedan drugačiji put. Ti inovativni klinci su okrenuli leđa gradu i svemu što on predstavlja, otisnuli se put planina, snijega i pokušali oživjeti one stare ideale poznate nam iz vremena hippy pokreta ili rock and roll revolucije šezdesetih.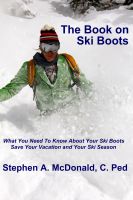 The Book on Ski Boots
A few years back I wrote the original free Concierge's Guide to Ski Boot Fitting and it was a hit. Littered with pithy fun, it gave Teton Village concierges something to peruse at work in the slow times. People ski great when they are comfortable. Your boots should fit like an old friend. Your Ski Boots need and can be your favorite piece of gear. Nobody's foot should hurt. Ever.