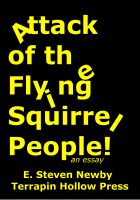 Attack of the Flying Squirrel People!
An award winning, comedic essay on the insane sport of wingsuit flying. It explores the history of the sport, the direction it's moving in, and the questionable sanity of its participants.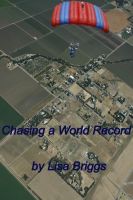 Chasing a World Record
Chasing a World Record is the story of an average skydiver who decides to become a world record holder, participating in Jump For The Cause 2002, a female world record attempt series & benefit for the City of Hope. Told through postings to an internet forum, the story follows the author from flat on her back after back surgery to world record holder. 25% of sales to be donated to cancer research.