Sub-categories:
Rugby union |
Rugby league |
General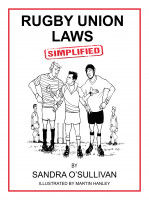 Rugby Union Laws Simplified
by

Sandra O'Sullivan
Rugby Union Laws Simplified is a great guide to the game of Rugby Union 15s (adults). Written in rhyme using straightforward language with accompanying black and white illustrations, the complicated game of rugby union is about to be Simplified!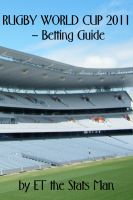 Rugby World Cup 2011 – Betting Guide
by

ET the Stats Man
The Rugby World Cup is one of the world's premier sporting events. In September 2011 the event will be held in New Zealand. There are many betting opportunities in the Rugby World Cup. In this ebook, internationally respected rugby statistician, ET, considers the betting options for this years World Cup. And he shows you who the stats say will win.