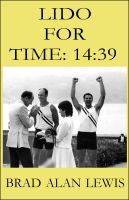 Lido for Time
by

Brad Alan Lewis
If you liked 'Assault on Lake Casitas', you might be interested in 'Lido for Time'. In Lido I wrote up the entries from my 1983-84 training journal. Then I opened a bottle of Sierra Nevada Pale Ale and wrote up the reasons behind certain workouts, what was going on that day, who I was feuding with at the moment, that sort of thing. Lots of fun stuff contained withing AND a top notch waffle recipe.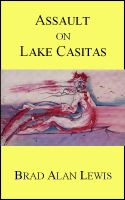 Assault on Lake Casitas
by

Brad Alan Lewis
Lewis's story is more than a book about a man attempting to win a gold medal in a sport that offers little more than personal rewards. It is about challenging convention, overcoming defeat and working outside of an established system. Assault on Lake Casitas is a compelling tale of competition at the highest possible level and the emotions that fuel obsession.