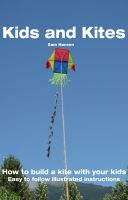 Kids and Kites
by

Sam Hansen
The most cherished memories for kids and parents are of the times they spend doing activities together. This Ebook will teach you, through step by step instructions, how to make a kite in a few hours. Kids can help. All is needed are 4 items that can be found at the Dollar Store.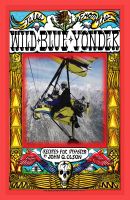 Tales From The Wild Blue Yonder *Recipes For Disaster*
by

John Quinn Olson
Welcome to the wild adventures and misadventures from thirty years of flying, much of it in Mexico, Guatemala and other far-flung places. Adult language and situations, recommended for college-age and above readers. No parasailing at all in this book-this is HANG GLIDING. Lots of FLYING! Like a BIRD! WITH the birds!