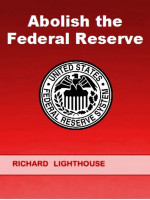 Abolish the Federal Reserve
by

Richard Lighthouse
This short ebook presents evidence that our global system of private banking is seriously flawed, primarily due to the greed and fraud conducted by a small group of wealthy families. In the United States, the Federal Reserve system is owned by a group of private corporations, including the Rothschilds. The Federal Reserve is a private corporation. It is not Federal, and there are no reserves.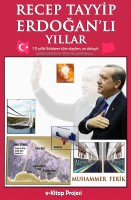 Recep Tayyip Erdoğan'lı Yıllar
by

Muhammer Ferik
Bu kitapta Türkiye Cumhuriyeti'nin Atatürk'ten sonra gelen en başarılı lideri Recep Tayyip Erdoğan'ın siyasi hayatı ve özellikle icraatın başında olduğu Başbakanlık dönemi yer almaktadır. Başbakanlık döneminde yaşanan siyasi ve gündemi oluşturan olaylar kronolojik olarak sıralanmıştır.