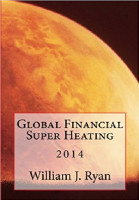 Global Financial Super Heating 2014
by

William J. Ryan
With religion's blessings, the unregulated human population explosion is devastating this small planet and continues to leave only death and destruction as our legacies for future inhabitants. Lies from governments and religions and how 'the BIG 3" controlled by the 85, are destroying the earth in pursuit of 'god/notes' while the rest of us remain seemingly powerless.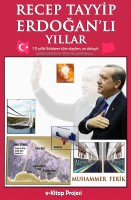 Recep Tayyip Erdoğan'lı Yıllar
by

Muhammer Ferik
Bu kitapta Türkiye Cumhuriyeti'nin Atatürk'ten sonra gelen en başarılı lideri Recep Tayyip Erdoğan'ın siyasi hayatı ve özellikle icraatın başında olduğu Başbakanlık dönemi yer almaktadır. Başbakanlık döneminde yaşanan siyasi ve gündemi oluşturan olaylar kronolojik olarak sıralanmıştır.