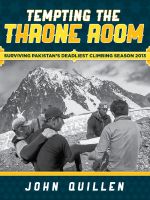 Tempting the Throne Room
(5.00 from 3 reviews)
2013 was the deadliest season ever seen in the Karakoram. When John Quillen found his climbing partner lying face down with a shattered leg in the snow high on the flanks of Broad Peak, the drama had just begun. See what transpired through first hand accounts of the deaths of three team members on this ill fated expedition to the Throne Room of the Mountain Gods.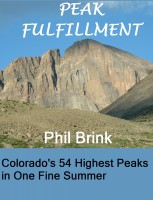 Peak Fulfillment - Colorado's 54 Highest Peaks in One Fine Summer
From wildflower-studded valleys to treacherous talus, husband and wife team Phil and Suzanne Brink keep climbing to reach the top of every fourteen-thousand feet tall peak in Colorado. With 54 "Fourteeners" scattered around the state, they must move fast if they're going to reach the summit of # 54 before the snow flies and the money runs out!