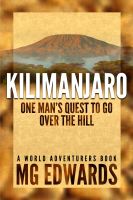 Kilimanjaro: One Man's Quest to Go Over the Hill
(5.00 from 1 review)
Kilimanjaro: One Man's Quest to Go Over the Hill chronicles the author's attempt to summit Mount Kilimanjaro, the highest mountain in Africa. At forty years old and on the verge of a midlife crisis, he tried to change his life by climbing a mountain. This book is for climbers and hikers interested in climbing Mount Kilimanjaro and for anyone who feels over the hill and needs to make a life change.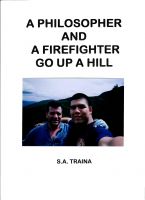 A Philosopher and A Firefighter Go Up A Hill
(5.00 from 1 review)
A father-and-son memoir about a bookworm and a firefighter, a creature of contemplation and one of locomotion, the recollections of a child's journey from infancy to just before his wedding day set against an increasingly treacherous mountain climb. The theme is timeless: What's left for a father to tell and to give his son when that son has already become his own man?