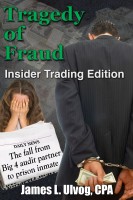 Tragedy of Fraud - Insider Trading Edition
by

James Ulvog
The fall from Big 4 audit partner to prison inmate. Because he leaked private information to a golf buddy who traded on the secrets, Scott London, formerly audit partner at the pinnacle of his career, was sentenced to 14 months in federal prison for insider trading.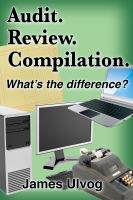 Audit. Review. Compilation. What's the Difference?
by

James Ulvog
Audit, Review, Compilation. Those are three levels of services a CPA can provide your business or nonprofit organization. How are those different? This short book will help you understand each of the services and the differences using three illustrations: A football game. Buying a used car. Filling up a bucket. A more detailed explanation of the differences is also included.