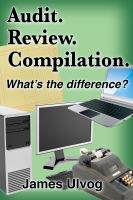 Audit. Review. Compilation. What's the Difference?
Audit, Review, Compilation. Those are three levels of services a CPA can provide your business or nonprofit organization. How are those different? This short book will help you understand each of the services and the differences using three illustrations: A football game. Buying a used car. Filling up a bucket. A more detailed explanation of the differences is also included.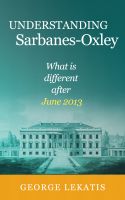 Understanding Sarbanes-Oxley, What is different after June 2013
The Public Company Accounting Oversight Board announced that it has entered into a Memorandum of Understanding (MOU) on Enforcement Cooperation with the China Securities Regulatory Commission (CSRC) and the Ministry of Finance (MOF). The MOU establishes a cooperative framework between the parties for the production and exchange of audit documents relevant to investigations.