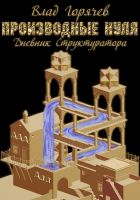 Производные Нуля: Дневник Структуратора
by

Влад Горячев
(5.00 from 3 reviews)
Путеводитель по миру финансового инжиниринга и структурных продуктов от лица русского инсайдера. Влад Горячев проработал 15 лет в западных банках - в Нью Йорке, Лондоне и Москве - в роли структуратора и трейдера деривативов. Начиная с простейших инструментов, автор объясняет устройство и механизмы действия все более сложных производных, эволюцию банковских продуктов и причины кризиса 2008 года.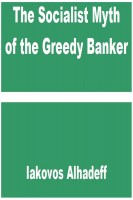 The Socialist Myth of the Greedy Banker
by

Iakovos Alhadeff
(2.50 from 2 reviews)
The essay explains why private banks and the private sector in general have nothing to do with the current economic crisis, which was 100% the result of government policies in Europe, U.S.A, and China. Moreover the interconnection between private and central banks is explained. This is the first part of a series, with "The Socialist Myth of Economic Bubbles" following.
Related Categories