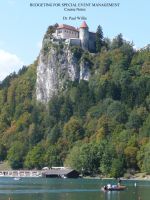 Budgeting for Special Event Management: Course Notes
by

Paul Willie
Key points are identified and provided for a post-secondary course in Special Event Management. The notes provide ideal go to guidance and direction for Banquet Managers, Catering Managers and Event Planners. Topics such as the importance of budgeting, break-even analysis, pricing models, and financial statements are covered.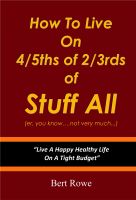 How To Live On 4/5ths Of 2/3rds Of Stuff All
by

Bert Rowe
Beats me why people need someone else to tell them how to live. But they say there's big bucks in telling people "how to do... whatever". Dr. Spock told 50 million people how to raise their kids. Apparently, he got it wrong, but he still made heaps. So, need someone to tell you how to live cheaply? C'mon, don't think you can work it out for yourself do you?? Crazy, off the wall humor you'll love!
Related Categories