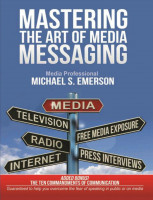 Mastering the Art of Media Messaging
by

Michael Emerson
(5.00 from 1 review)
A step-by-step guide on how to get you, your product or company booked on local, regional and national media for FREE! Also included, Madison Avenue's three-step,proven formula for delivering effective messaging to targeted audiences, each time a As an added bonus, this edition also includes "THE TEN COMMANDMENTS of COMMUNICATION" guaranteed to help you overcome the fear of speaking in public.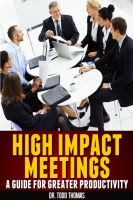 High Impact Meetings: A Guide to Greater Productivity
by

Todd Thomas
(5.00 from 1 review)
This book provides 46 immediate and proven strategies for moving your meetings from intolerable to invaluable. Whether you are conducting high-level board meetings, company offsite meetings, or the monthly gathering of your public or civic group, this book will give you the tools to increase productivity, and satisfaction, for all involved.