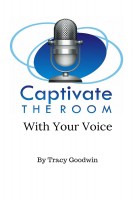 Captivate the Room with Your Voice
by

Tracy Goodwin
The voice leads, the voice is power, the voice is where trust is built. It's essential in business, as an entrepreneur, as a leader, a podcaster, an actor that you know how to captivate the room with your voice. In this book, I'll teach you step by step exactly what you need to do to sound confident and have a voice that makes people listen.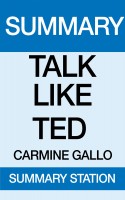 Talk Like TED Summary
by

Summary Station
Learn How To Be An Expert On Public Speaking In A Fraction Of The Time It Takes To Read The Actual Book!!! Aimee Mullins did more than overcome adversity, she triumphed everything society thought they "knew" about the limits posed on an amputee. Mullins did not have lower legs since she was an infant. While she was disabled physically, mentally she became stronger.
Related Categories