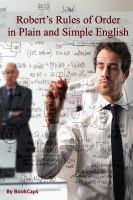 Robert's Rules of Order in Plain and Simple English (Revised and Annotated)
by

BookCaps
Robert's Rules of Order is the most commonly adopted parliamentary authority in the United States. The problem is it can be difficult to understand. BookCaps makes it simple with this version of the book, which explains each article in a way that makes sense to anyone. The 1915 version of it's book is also included. This version is annotated with a new introduction.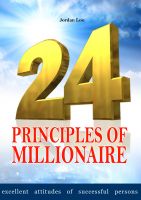 24 Principles of Millionaire
by

Jordan Lou
This book discusses 24 best attitudes of successful people. Simple behavior, but if we did it, it would open the gates of success one by one. This book is suitable for success hunters but still confused how to start, for hard workers who want more scintillating in winning the competition. This book is for us.