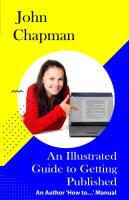 An Illustrated Guide to Getting Published - An Author 'How to…' Manual
by

John Chapman
Author John Chapman leads you through the intricacies of getting your book to readers. • Conventional publishing • Independent - Print on demand • Ebooks …the choices are up to you, and are not as tricky as you may believe. John directs you through cover design, book descriptions, keywords and book promotion because, unfortunately, getting sales is not so obvious.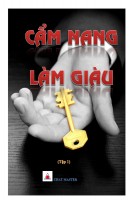 Cẩm nang làm giàu (tập 1)
by

Chat Master
Đất nước ta, dân tộc ta chỉ trở nên hùng mạnh, hạnh phúc khi giàu có. Chứng kiến mỗi ngày biết bao nhiêu người lao vào làm giàu cho quê hương, gia đình, bản thân nhưng thất bại thảm hại thấy thật đắng lòng. Trong những thất bại ấy có những thất bại gây hậu quả vô cùng nghiêm trọng.