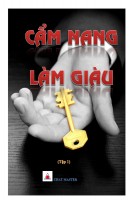 Cẩm nang làm giàu (tập 1)
by

Chat Master
Đất nước ta, dân tộc ta chỉ trở nên hùng mạnh, hạnh phúc khi giàu có. Chứng kiến mỗi ngày biết bao nhiêu người lao vào làm giàu cho quê hương, gia đình, bản thân nhưng thất bại thảm hại thấy thật đắng lòng. Trong những thất bại ấy có những thất bại gây hậu quả vô cùng nghiêm trọng.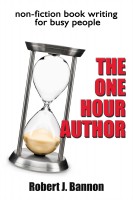 THE ONE HOUR AUTHOR non-fiction book writing for busy people
by

Robert J Bannon
(5.00 from 1 review)
The One Hour Author assumes that you have little time available to write your book. In one hour per day, using these ideas and guidelines, you can create your non-fiction book faster and easier than you thought possible. Now, you can become an authority in your field and realize the increased sense of purpose and credibility that being a published author brings. Written for early-stage authors.
Related Categories