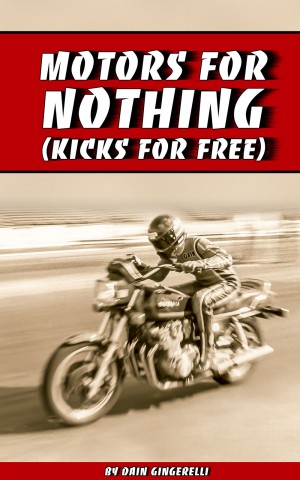 Motors For Nothing, Kicks For Free
by

Dain Gingerelli
(5.00 from 1 review)
"Motors For Nothing (Kicks For Free)" is not a typical motorcycle book. It's a non-fiction anthology by motorcycle journalist, racer and enthusiast Dain Gingerelli about the bikes he's ridden, raced, tested, and even crashed, since he took up the two-wheel sport in 1965.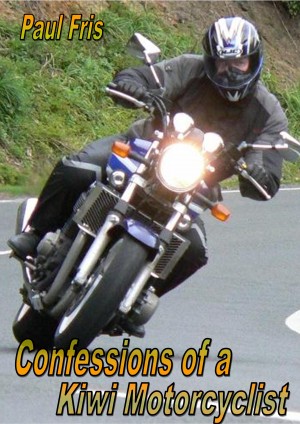 Confessions of a Kiwi Motorcyclist
by

Paul Fris
(4.88 from 8 reviews)
An easy read and a really good synopsis of why we ride, balanced by some sobering moments with handfuls of humour thrown in for good measure. Share the experiences of a keen New Zealand motorcyclist, some good rides, great bike reviews, tips for newbies and advanced riders and what not to do. This book will answer the questions of "Should you ride and why we ride."
Excuse me, which way is the Baja 1000?
by

Airborne Andy
(5.00 from 1 review)
An aging working man and avid motorcycle enthusiast finds himself with one more chance at real adventure. With off-road riding skills developed as a teenager but unused for several decades, no desert racing experience, and a general purpose motorcycle suited more for commuting than off-road racing, Airborne Andy throws caution to the wind and reaches for the brass ring – The Baja 1000!