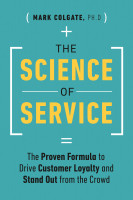 The Science of Service
by

Mark Colgate
When it comes to customer satisfaction, consistency is king—not the customer. With Mark Colgate's FAME model—standing for Framework, Accountability, Moments, and Endurance—companies and organizations will be able to differentiate themselves, and create a unique approach that will communicate their service brand to their customers in a compelling, clear, and memorable manner.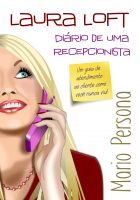 Laura Loft - Diário de uma recepcionista
by

Mario Persona
Um guia de atendimento ao cliente como você nunca viu! Um livro divertido e excelente fonte de referência para profissionais de diversas áreas. Enquanto você acompanha as confidências de Laura Loft em seu diário, aprende as melhores práticas do atendimento ao cliente. Apesar do foco do livro estar no atendimento em consultório, os conceitos apresentados são úteis em qualquer segmento.
Related Categories