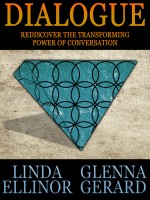 Dialogue: Rediscover the Transforming Power of Conversation
by

Linda Ellinor
First published in 1998 by John Wiley & Sons, this book offers insights, skills, and suggestions for how to introduce David Bohm's proposal of Dialogue into organizational contexts. Peter Senge called Dialogue a key leadership tool for promoting team learning and fostering shared meaning, and community. The insights and skills offered in Dialogue: Discover the transforming power of conversation.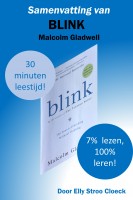 Samenvatting van Blink - Malcolm Gladwell
by

Elly Stroo Cloeck
Handige, 30 minuten samenvatting van de bestseller uit 2005. Hoe nemen we een beslissing – een goede of een slechte – en waarom zijn sommige mensen er zoveel beter in dan anderen? Dat is de vraag die Malcolm Gladwell stelt èn beantwoordt in dit verrassende boek, dat je zal veranderen: je denkt nooit meer hetzelfde over denken!
Related Categories