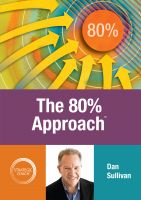 The 80% Approach
by

Dan Sullivan
Being Entrepreneurial Taking all of the resources in your personal and work life to higher levels of productivity.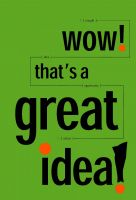 Wow! That's a Great Idea! 30 Great Ideas on Innovation from the Idea Factory
by

Ed Bernacki
This collection of 30 insightful articles on creativity and innovation is published by Ed Bernacki, the 'Innovationalist' who started the Idea Factory in 1996. He is a thought leader on ideas about innovation and creativity. These articles are packaged into five categories to help people be more innovative in their thinking. It is a powerful way to start your journey toward innovation.