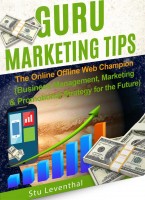 Guru Marketing Tips
GURU MARKETING TIPS, The Online Offline Web Champion by Stu Leventhal is a modern day business management instruction and marketing philosophy for owners and managers to stay competitive and solve business difficulties. Learn how to successfully manage and promote a business today and well into the future. Gain timeless business sense and operational knowledge for winning in business now, today!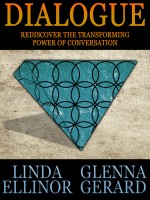 Dialogue: Rediscover the Transforming Power of Conversation
First published in 1998 by John Wiley & Sons, this book offers insights, skills, and suggestions for how to introduce David Bohm's proposal of Dialogue into organizational contexts. Peter Senge called Dialogue a key leadership tool for promoting team learning and fostering shared meaning, and community. The insights and skills offered in Dialogue: Discover the transforming power of conversation.