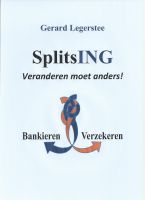 SplitsING
In SplitsING kijkt de auteur terug op zijn 34-jarige carrière met veel bijzondere ervaringen en uitdagingen bij bank-verzekeraar ING. De grote gevolgen van de kredietcrisis en noodgedwongen opsplitsing van het concern komen uitgebreid aan bod. De auteur heeft vele verandertrajecten meegemaakt en legt uit dat een andere aanpak en andere omgevingsfactoren tot meer succes zullen leiden.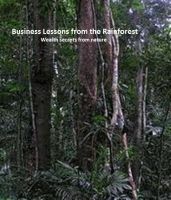 Business Lessons from the Rainforest.
The rainforest is the most successful ecosystem on the planet: with more species of fish in one pond than all of the British Isle and over 2000 different species of plants per acre; the origin of half of the world's species and a quarter of all naturally occurring drugs. It also recycles a quarter of the world's oxygen. This book unveils this model for business, the economy and society.