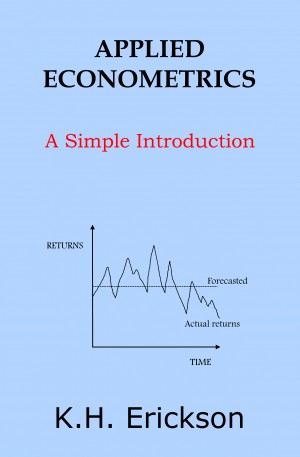 Applied Econometrics: A Simple Introduction
by

K.H. Erickson
Applied Econometrics: A Simple Introduction presents a detailed guide to its central methods and applications. S&P 500 equities, GSCI commodities and US Treasury bill datasets are tested for autocorrelation, stationarity, and cointegration. ARMA and GARCH model data returns and variance, using AIC measure. Dynamic and static portfolio strategies are assessed with the Sharpe ratio and forecasting.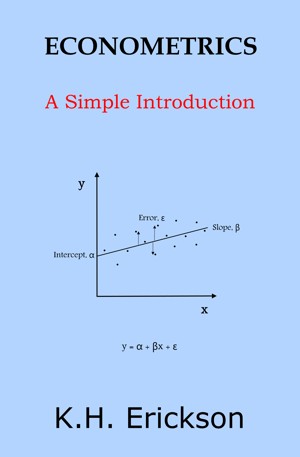 Econometrics: A Simple Introduction
by

K.H. Erickson
Econometrics: A Simple Introduction offers an accessible guide to its principles and methods. Understand a regression model, best linear unbiased estimator, hypothesis testing, and dummy variables, and use them with sample data. Test and resolve heteroscedasticity, autocorrelation, omitted or incorrect variables or functional form, a non-normal distribution, and random variables in a model.