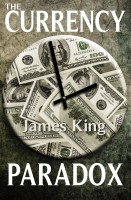 The Currency Paradox
by

James King
(5.00 from 1 review)
With the publishing of French economist Thomas Piketty's seminal work, Capital in the Twenty-First Century, many have begun to contemplate the effects of economic inequality and the potential for a "post-capitalist" world. This essay outlines the fundamental flaw of the capitalist system and attempts the daunting challenge of conceptualizing a system that could viably replace it.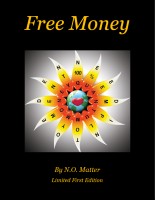 Free Money
by

N.O. Matter
(5.00 from 1 review)
Join us, and take the first step toward a stable and balanced world as we reveal the true nature of Money, how the Economy can be quickly revitalised through a New Paradigm, and which is easy for all to understand and operate. A world in which we create and use money in its most plentiful and truest form, enabling Mankind and all Life to move into a future of lasting Peace, Plenty and Well being.