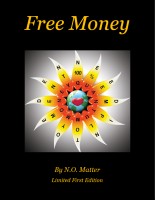 Free Money
by

N.O. Matter
(5.00 from 1 review)
Join us, and take the first step toward a stable and balanced world as we reveal the true nature of Money, how the Economy can be quickly revitalised through a New Paradigm, and which is easy for all to understand and operate. A world in which we create and use money in its most plentiful and truest form, enabling Mankind and all Life to move into a future of lasting Peace, Plenty and Well being.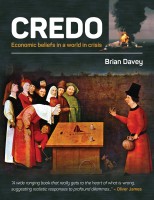 Credo – Economic beliefs in a world in crisis
by

Brian Davey
Originally part of moral philosophy, economics is a 'gospel' that human problems can be traced back to 'scarcity', with salvation in efficiency, competitive markets, specialisation, technology and growth. In the contemporary world this guiding faith in the pursuit of growth is crashing against ecological boundaries. The economic system is caught in a Catch 22.