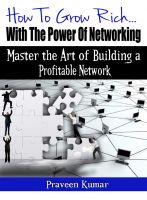 How to Grow Rich with the Power of Networking
(5.00 from 4 reviews)
In this book bestselling author Praveen Kumar explains how to build a self-sustainable network that will increase your wealth exponentially. Once you read this book you will learn how millionaires use their networks to become rich. The good part is so can you? Grab this book at the introduction price before it goes up.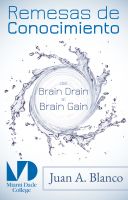 Remesas de conocimiento. Del brain drain al brain gain
(5.00 from 1 review)
El fenómeno migratorio se ha transformado en el contexto de la nueva civilización tecnológica digital. Hoy alcanza dimensiones muy altas (más de 215 millones de personas, el 3% de la población mundial, está fuera de sus países de origen) y ahora permite una fluida interactuación (económica, cultural y política) de los migrantes con los países de procedencia.