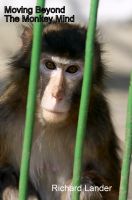 Moving Beyond The Monkey Mind
by

Richard Lander
Do you want to be more effective at one thing or all things, perhaps like a fictional character? Do you want to have an idea about China and why it's in the news every day? Do you want to do business in the East? Can the wisdom of east and west be combined? This book looks at these points. Attempting to 'move beyond the monkey mind'. What actually works and how to do it from east and west.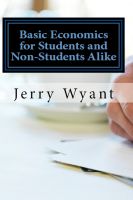 Basic Economics for Students and Non-Students Alike
by

Jerry Wyant
A great resource for learning the concepts involved in economics whether or not you are comfortable with the graphs, math, and statistics that people normally associate with economics. Graphs are not included, but both the graphs and the concepts behind them are explained; only basic math is included, and you can even skim over the math if you wish; no knowledge of statistics necessary.
Related Categories