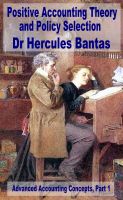 Positive Accounting Theory and Policy Selection
by

Hercules Bantas
Many accounting practices and procedures have their foundation in positive accounting theory. This essay-length study guide explains the major tenets of positive accounting theory in plain language, and then explains how it influences accounting policy selection. Subjects covered in the discussion include positive and normative accounting theories, as well as ex post and ex ante procedures.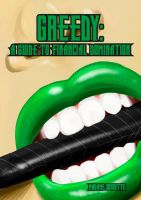 Greedy: A Guide to Financial Domination
by

Madame Sossette
(5.00 from 1 review)
We all want to kick ass and take names, especially in the highly competitive world of Online BDSM. This easy to understand Guide is perfect for those just starting out in the scene and contains TIps and Tricks to help you stay Safe and Sane online.
Related Categories