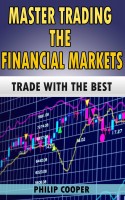 Master Trading the Financial Markets - Trade with the Best
by

Philip Cooper
This is not a get rich quick book. This book will afford both novice and experienced retail (trading from home on a computer) traders alike a comprehensive understanding of the financial markets. The author principally targets the novice on-line trader but areas of the book also provide seasoned traders with new insights into the financial markets as well as alternative trading strategies.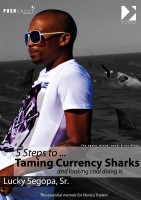 5 Steps to Taming Currency Sharks
by

Lucky Segopa, Sr
This book is an essential guide for beginner Forex Traders. It takes you on a journey traveled by an actual trader & costly mistakes made that has let him to success. This book provides a helping hand that almost all Novice Traders need. Discipline is the root of all successful traders & this book will guide you in steps to master this art & maintain it.
Related Categories