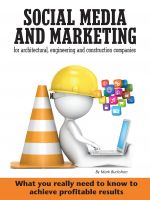 Social media and marketing for architectural, engineering and construction companies What you really need to know to achieve profitable results
(5.00 from 1 review)
How can architectural, engineering and construction businesses profit from social media? Learn the do's and don'ts of Facebook, Twitter, LinkedIn, Google Plus and other services and what you can actually expect to achieve establishing and maintaining profitable client relationships. This book offers straightforward and practical ideas on how to put social media to work economically.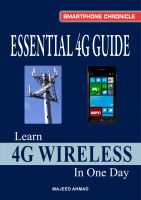 Essential 4G Guide: Learn 4G Wireless In One Day
The complete, easy-to-understand technology guide featured in three parts—pre-4G wireless, 4G wireless, and post-4G wireless—to inform IT professionals and manager about the turbo-speed mobile Internet which will eventually handle billions of devices and myriad traffic types.