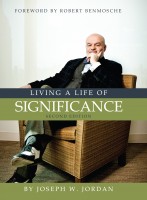 Living a Life of Significance
by

Joseph Jordan
Based on more than 30 years of experience, Living a Life of Significance serves to motivate financial professionals in order to make closer connections with each and every client. Providing people with independence, dignity, and legacy is a contribution worth far more than what clients pay for. Financial services experts can celebrate their purpose in life and bring pride to their practice.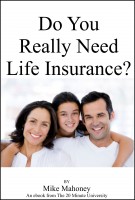 Do You Really Need Life Insurance?
by

Mike Mahoney
Most people suspect they need some life insurance but they don't have a clue as to how much or what kind. This book first addresses the question of whether you actually need any life insurance because some people don't. Then, for those that do have a need, the book takes you step by step through the process of determining how much and what kind in a logical, clear manner.