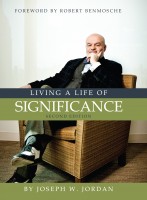 Living a Life of Significance
by

Joseph Jordan
Based on more than 30 years of experience, Living a Life of Significance serves to motivate financial professionals in order to make closer connections with each and every client. Providing people with independence, dignity, and legacy is a contribution worth far more than what clients pay for. Financial services experts can celebrate their purpose in life and bring pride to their practice.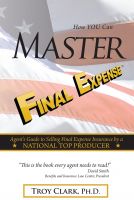 How YOU Can MASTER Final Expense
by

Dr.Troy Clark
Dr. Troy Clark inspires practical know-how to succeed. His field-tested methods released salespersons who were living on food stamps to earning weekly 4 figure paychecks within 10 weeks. Troy expounds dynamic methods and his winning sales verbiage to closing 1-4 daily insurance sales! A Master Sales Speaker, view Dr. Clark's skillfully-crafted sales scripts online at FinalExpenseSuccess.