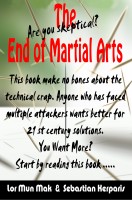 The End of Martial Arts
Here is a book that will challenge your knowledge and make your defence skills more complete when fighting off multiple attackers. The question is, are you ready?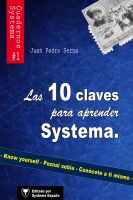 Las 10 claves para aprender Systema
Una visita guiada a la filosofía de aprendizaje del arte marcial ruso Systema, que pone de relieve las actitudes que limitan el aprendizaje, y aporta material para la reflexión personal. Aunque está dirigido a la comunidad de Systema, su contenido resultará también de interés para practicantes de otras artes marciales y para cualquiera que inicie el aprendizaje de algo nuevo.